Free Mouth Cancer Screenings this World Oral Health Day!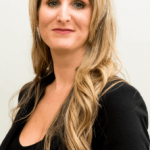 By
Rachel Carr
on 15th March 2022
Drop in on Sunday 20th March, from 10am til 2pm
Diagnosing mouth cancer early is really important – in fact, doing so boosts survival rates from 50% to 90% – and dentists are often the first to spot it. This is why we check for mouth cancer in every patient who visits our practice.
This World Oral Health Day we are offering completely free drop-in screenings at Nothing But The Tooth.
On Sunday 20th March, pop into the practice any time between 10am and 2pm to chat to our team of dental professionals about your oral health and how to reduce your risks of developing mouth cancer. If you would like to, you can opt to sit in one of our comfortable treatment rooms while one of our dentists carefully checks your lips, mouth and throat.
Everyone is welcome – especially if you are not already a patient of ours or have not had a dental examination for over a year. Cancer Research UK recommends annual mouth cancer screenings at your dentist, which are included in our 6 monthly healthy mouth assessments. So, if it's a while since you visited a dentist, don't miss this opportunity. We would love to see you.
As well as leaving armed with plenty of free oral health information and the peace of mind of a free screening, you will also go home with a dental freebee!